Peace and Love Everyone!
I hope everyone has been having a great week. I have two different blogs for you today. I didn't want to mix the two because there's a different focus for each one. So first let's talk about 'Fast and Furious presents Hobbs and Shaw.'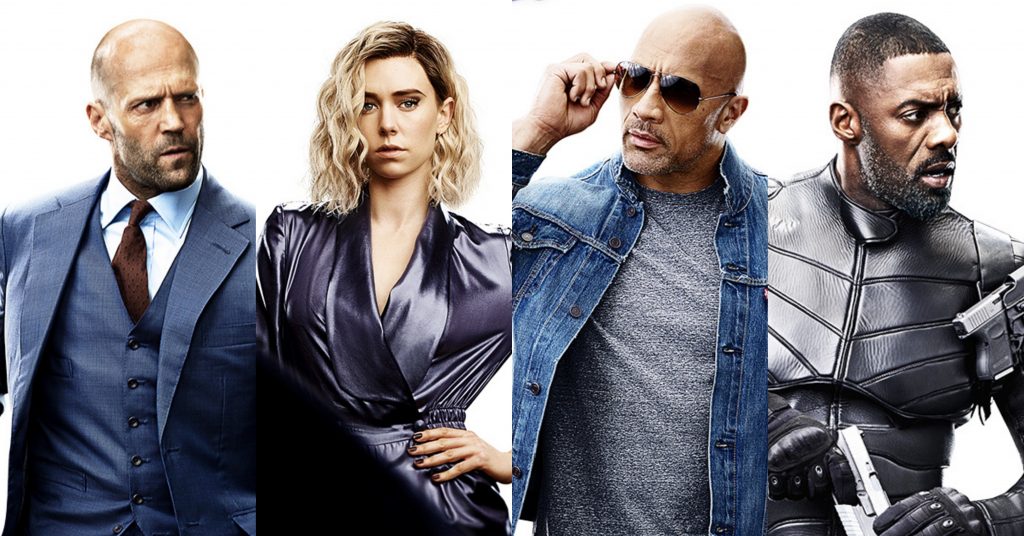 Now before I go any further, let me say, I am an avid Fast and Furious fan. I have loved almost every Fast and Furious movie from the beginning. I am an avid Vin Diesel fan; I love Idris Elba, The Rock and, Jason Statham. Not necessarily in that order. I've seen every movie by Vin and Idris. That does not mean I live every film they've done. I have liked most of them.
Now, with that being said, I liked Hobbs and Shaw, but I am not over the moon about it. There was action, most of the men were gorgeous and sexy, and there was romance. That's usually all you need to have to get me to love a movie. Or so I thought.
We already know who Hobbs and Shaw are. If you've been watching the series, we know their history and why they hate each other. But we don't know Idris' character at all. We don't get a good look into why he is the way he is. He's just made this big decision to be the bad guy because of what exactly. That is not clear at all. So, as to why he hates Shaw, and by association, Hobbs is a little sketchy. And that propels more than half the story
My daughter loved the movie, my son and I think it was okay. I guess with all the action that happens in the Fast and Furious, this movie did not surprise me. Don't get me wrong at times I was sitting on the edge of my seat. It just didn't grab me as the other episodes did.
If you're an avid Fast and Furious fan, you'll probably love it, maybe. The movie did not wow me. I give Hobbs and Shaw 🤩🤩🤩 and 1/2 stars.
The movie line for the next few months seems promising. So I am back in the movie swing again.
Follow me on Instagram to see what my next movie review will be.
Peace & Love!