Peace and Love Everyone
I hope you had a great week. If not, it's almost over.
Saturday that just past, I went to see '21 Bridges' with my daughter. I just had to see it. After all, Chadwick Boseman (aka Ta'Challa from Black Panther) is versatile and impressive. I couldn't let this movie go by and not see it on the big screen.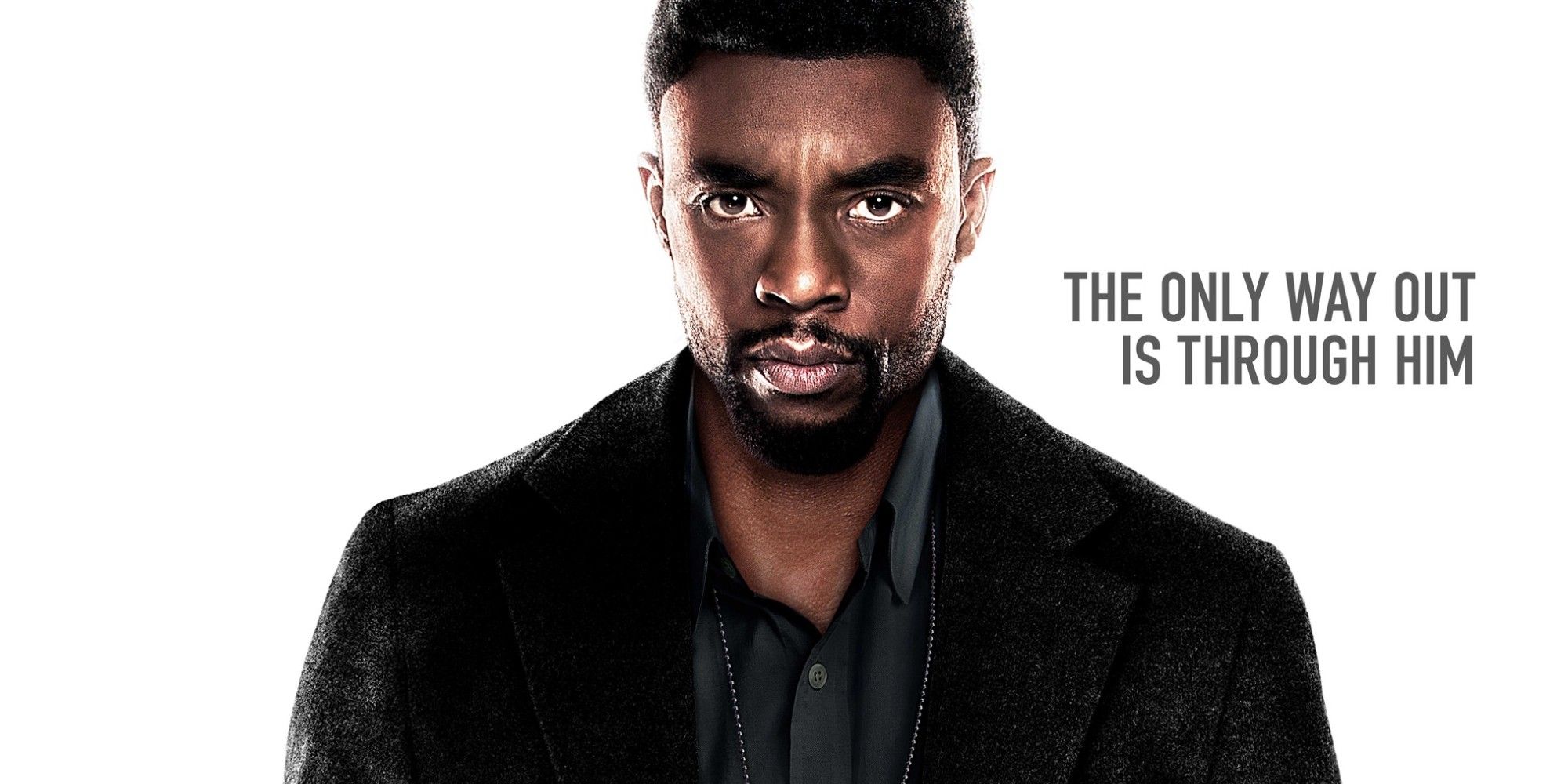 I must say that I was not disappointed. Boseman made me think that he was a police officer who did his job and was more than fair. There was action, shoot outs and car chases, even a chase on foot and a little parkour. It was a good movie.
WARNING!!! Spoilers Below Spoilers Below WARNING!!!!
I love the part Boseman played. The first time we meet him is as a child at his dad's funeral. His father, a police officer, was killed in the line of duty. Then we see Boseman years later as Officer Andre Davis. But we don't meet him arresting a perp, or in a shoot out, he is speaking at his Internal Affairs hearing. Wow, what a way to introduce a character. So you're not sure what kind of police officer he is. Of course, you get to know as the story plays out. He's a hardcore cop. He doesn't have a problem with taking a criminal down, but he only shoots when he's sure or in real danger.
Now you would think that this was the basic cop movie. A police officer chases bad guy, they're not that easy to catch, and the chase takes the whole film because now the criminal is threatening the cops family, yatta yatta. Not totally for this one.
Now when the movie begins, I thought that the director was going to go for sympathy for police officers. You know you see the family after a good officer was taken down. Of course, our heart breaks, and you feel awful because he has to grow up without a father. At this point, sitting in the audience, I know that the little boy is going to be an officer. Duh. I'm so glad the rest of the plot wasn't that easy to figure out. The boy grows up and becomes a fabulous cop. He has an eye for details. But he has the reputation of being trigger happy because he's shot like nine or ten people in ten years. I am not an officer, so I have no idea whether that's a high number.
I don't want to give away too much of the movie, but his trigger finger is why he's was called in to investigate the case of cop killers. It also propels the actions of the other officers. And for a minute, I don't understand why officers are acting the way they are. Instead of following Davis' lead they are hindering his investigation. I already felt the partner he was give was fishy.
21 Bridges deals with a lot of real issues that we are facing in the U.S. today. What I like is that the writers and directors don't hit you over the head with what you should think. It's simply presented and you decided it's meaning and connection.
The movie touches on racism through a line or two of some of the characters. However, the cast is really diverse. The two captains, one is white and the other black. The officers for the FBI had the same dynamics as well as the police officers.
One issue that is cliche; officers aren't paid enough. So because life turns for the worst, they take money to help them survive. No matter how cliche it is it's still very real. Here are these men and women risking their lives, and they don't get paid enough to support their families. That is absolutely horrible, no matter how you spin in — unfortunately, the real story for many civil servants around the world.
21 Bridges gets —– starry eyes emojis. I loved it.
Well, I'll write another review once the Christmas Holidays are on their way. So, make sure you check back in a couple of weeks.
Checkout what I'm up to on my IG page. Want to get updates, make sure to subscribe to my blog.
Until next time.
Peace & Love.